Best Shared Web Hosting Service Provider in India
WHNA, a web hosting news agency, we are involved with many web hosting service providers in India. We are monitoring news and reviews all around the web about web hosting companies, it made us analyze all the top providers and make a list of the best of the bests in India.
We are going to list the best web hosting services provider in India from Shared Hosting spectrum. There are good companies around the world which are also working in India, but we are listing those who have operations in India.
Top Shared Web Hosting Service Providers in India
BigRock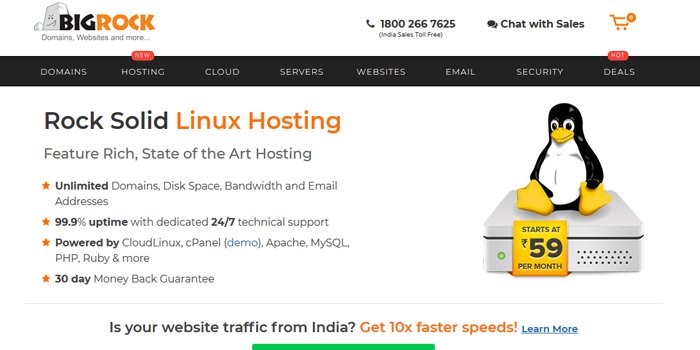 BigRock is the retailer wing of ResellerClub, both started by Turakhia brothers, currently owned by Endurance International is known of for cheaper hosting packages. They give world-class hosting services at very competitive rates. Their plan starts so low that anyone can start their website, and goes higher for users who need more resources.
Hosting Raja
Hosting Raja is also one of the pure Indian web hosting company, they are also very popular for their shared hosting packages, which are low at cost and high on service and stability. They got better support options including chat, email, tickets as well as the phone. They are popular in India because of their multi-language support in regional languages.
Net Craft India
Net Craft India is a phenomenon in 2017, even though they are around since 2008 but did not hear much about them. They are getting popularity after the launch of their closed based shared hosting services. If you are looking for premium class hosting services, their shared cloud hosting is the best choice for you. They are one of the best web hosting company in India.
HIOX India
HIOX India is founded in the year of 2004, it offers cheap web hosting with cheap domain name registration service. They are one of the cheapest option available in India, Linux hosting plans starting at 499 / yr, what else you want now. But we have seen a mixed opinion about them, yet there are a lot of good reviews about them.
MilesWeb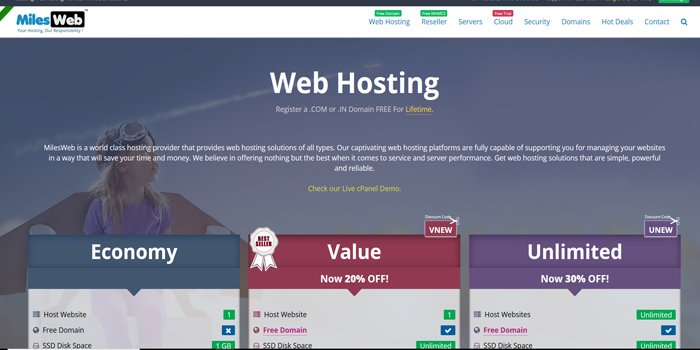 It provides various web hosting services, shared hosting is one of them. They provide quality web hosting services with security enhancement, If you are looking for a good hosting provider, they are one the front-runners. They are also providing customized hosting plans, it is very popular among their customers.
ZnetLive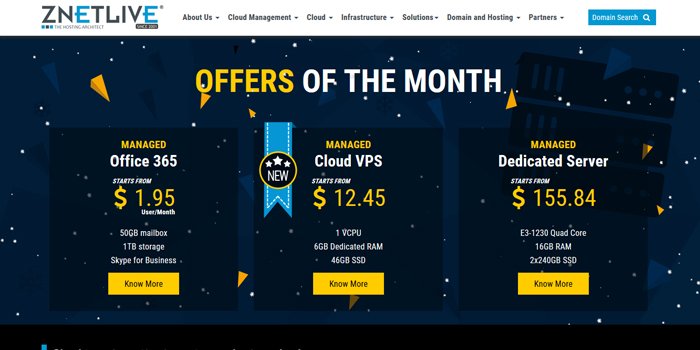 ZNetLive is known for their wide spectrum of web hosting services, they got a highly effective customer support team. They provide quality services from small to large organizations and known as one of the most reliable hosting service providers. They also provide time to time discounts on their services, so keep visiting them, you might get the best hosting deal.
Ewebguru
eWebGuru is around since 2003, which makes them one of the oldest shared hosting providers in India. They have grown a lot and now claim to host around 25000 websites of customers from all over India. They are also well known for the fast and supportive team of well experienced and knowledgeable staffs. They are also constantly improving the quality of their web hosting services.
Net4
Net4 is one of the prominent names in the world of web hosting providers in India, they got shared hosting services at the very affordable rate. Their panel is a little slow and takes time to get used to with it but the servers and located in India and quite powerful to server small website to mid-level website's needs. They got phone support with sales chat and ticket system in place for support. They got big names in their client's list.
Unlimited GB
As the name suggests, they are providing unlimited web space with all the packages they have listed on their website. We included Unlimited GB on our list for those users who have a small budget yet need lots of space for their website. We have seen mixed reviews about them, but we think they are offering a good deal at the very cheap price tag.
HostCats
HostCats are very popular in Bangalore, they are one of the most known web hostings provide in and around Bangalore. They are more into Dedicated and VPS yet got some incredible deal for you as well. They promise to provide shared hosting at a server which is not overloaded, it's a guarantee for more reliability.
DomainRacer
DomainRacer is the hub in business market since 6 years with SSD Shared hosting, SSD Reseller hosting & SSD VPS server hosting services. DomainRacer offers SSD storage with LiteSpeed cache technology so server uptime always 99%. DR having cheapest prices and best configured plans. In Reseller plan provides Free WHMCS billing license. In all plans of shared as well as Reseller provide Free SSL certificates. With 24/7 Email, Live chat & call support (with official time).